5. History View
PEMDAS Widget features a History View, which shows all your previously calculated equations and a list of all your variables.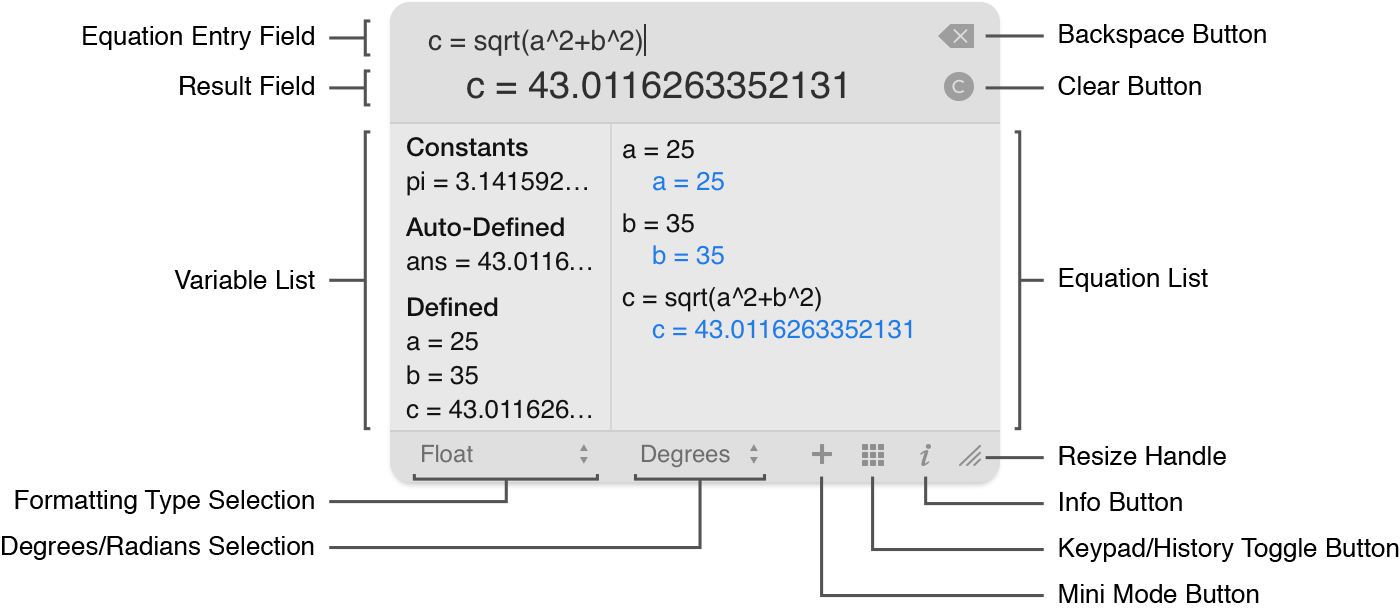 Clearing the Session
To clear the session, which will delete all equations and variables, you can do the following:
Double Click the Clear button next to the result.
Press the "Clear" button on your keyboard twice fast.
Press the "Delete" button on your keyboard while holding the "Shift" Key twice fast.